About Us
Who are we, and what do we do?
Thomas Billeter - Founder and CEO
Thomas has several years experience as manager, business consultant and angel investor, specializing in the media, telecom and IT sectors.
​
A computer science engineer by training, he spent the first 7 years of his professional career in management positions for IBM and Ascom. After going back to academia earning his PhD in economics, he joined McKinsey. Since 2001 he is an active angel investor and occasional executive in technology startup companies. He serves in several boards and is an engaged member of the Swiss innovation community.
Manuele Fumagalli - Business Development
Manuele spent several years in relationship management positions for UBS and has experience with own startup projects. He holds a BBA in Finance.
​
Manuele is currently Co-Founder and CEO of Workspace2go. The Zurich based Start-Up Workspace2go (www.workspace2go.ch), offers businesses a simple and transparent way of booking exciting venues for meeting places and workshops. Employees, customers and partners can dynamically participate in meetings again and let their creativity run wild with the inspiring locations that Workspace2go has to offer.
Jamie Fairholm - Business Development Intern
Thomas Billeter - Founder and CEO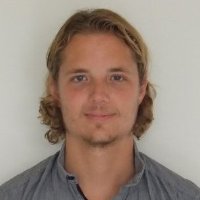 Manuele Fumagalli - Business Development
Jamie Fairholm - Business Development Intern